Victoria Bar Association Trivia Night featuring Quizmaster Benji!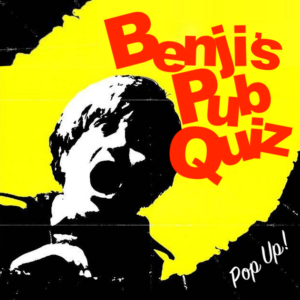 Do you think you're the smartest lawyer in town? Well now is the time to prove it! The VBA is pleased to be hosting a Trivia Night with the legendary quiz master Benji Duke. You may have attended one of Benji's quizzes at places like the Fernwood Inn and know it is guaranteed to be a good time. Trivia is general knowledge and fun puzzles (so no, you won't be asked about obscure trust cases).
Trivia teams will each have 4 players. You can choose your team or we can place you on a team (perhaps forming a supergroup of solo practitioners to compete against the big firms?)
All players must be members of the VBA to attend. You can sign up here: https://vicbar.ca/membership-join/
The Details
When: Thursday, October 26, 2023
Doors open & appetizers/socializing/sizing up the competition: 5:30
Trivia: 6:30-8:30
Where: The Maple Room at the Sticky Wicket
Price: $25 per player, includes appetizers
Winners will not only get bragging rights- but there are cool prizes on the line!
Tickets:
IMPORTANT NOTE: When you purchase your ticket, select whether you have a team or if you would like to be assigned to a team. If you have a team, list the players in the field indicated. All players will need to buy their own ticket.
To secure your spot, you now have two options:
Preferred: Online through the website www.vicbar.ca.  Payment can be through PayPal, or, by scrolling down on the PayPal screen, credit card. Firms can register multiple attendees with one transaction.
Mailed or court boxed cheque, along with registrant names and meal choice, to:
Amanda Macdonald
Legal Services Branch-Natural Resources, Transportation and Indigenous Legal Group
Ministry of Attorney General
PO BOX 9289 STN PROV GOVT Victoria BC  V8W 9J
Please also email amanda.macdonald@gov.bc.ca to confirm your team if paying by cheque.