Call for Participants – Inns of Court – Victoria Wednesday, November 22, 2023
The Inns of Court Victoria is pleased to announce that it will be hosting a 2-hour in person seminar on the topic of "Trust Reporting Changes – the revisions to ss. 104 and 150 of the ITA".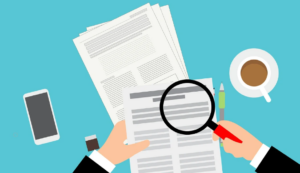 Speaker:
 A.G. (SANDY) STEDMAN, FCPA, FCA, will be conducting the presentation. He is a partner with Schibli Stedman King LLP, CPAs in Victoria.  His practice focuses on accounting and tax advice for groups of privately held companies and their shareholders.  Sandy has been a course author and instructor for the Chartered Professional Accountants of BC Tax professional development program for over 20 years.  He has also authored and presented for the Canadian Tax Foundation and CPA Canada.
 Topic:
Mr. Stedman will be discussing about changes to ss. 104 and 150 of the Income Tax Act, and the related regulations increase to both the number of trusts that will be required to file a T3 return and the information that will be included on that return.  Failure to either file or include the required information is subject to significant penalties. This presentation will included a review of the "old" requirements, the changes to who files a return, the additional information required, penalties, and examples of potential issues.
Professional Development Credits: This course offers up to 2 hours of Professional Development Credits (See "How to get PD Credit" below).
When:  Wednesday November 22, 2023
Time: Doors open at 4:30pm in the afternoon. Check–in is between 4:30pm and 5:00pm. Buffet supper commences at 5:10pm. The program begins at 5:30pm and ends at 7:30pm.
Location: Sticky Wicket Pub, Upstairs called the "Maple Room"
Cost: The cost of the event is $55.00 per person (includes buffet meal) paid to the "Victoria Bar Association"
There are two options to make payment:
Pay online through this page
Pay manually by sending a cheque to Anwar Mujtabah at:
Crease Harman LLP
800 – 1070 Douglas Street
Victoria, BC V8W 2C4
Phone: 250-388-5421, Ext. 114
Fax: 250.388.4294
Email: amujtabah@crease.com
How to get PD Credit
To get the 2 PD Credits, this is the process after the event has been completed:
Find Law Society "Member Services"
Select "Member Portal" and enter your information
'Login'
Under "Education" select "Continuing Professional Development (CPD)"
Type the group study name of "Inns of Court" into the "Course/Group Study" name box (leave dates out as this is set up with a date range)
In the Course/Group Study box type in 'Inns of Court"
From the Drop down menu select "Inns of Court – Victoria"
Select "Inns of Court Victoria Court (36 Credits) Jan.1 – December 31, 2023" or something similar as the name is undergoing a slight change
DO NOT TYPE IN THE NAME OF THIS COURSE WHEN APPLYING FOR CREDITS. YOU WILL NOT FIND IT. YOU DO NOT NEED THE NAME IN ORDER TO CLAIM YOUR 2 HOURS OF CREDIT
Under "Record your CPD hours" type '2'
Under "Completion Date" type in the date you took the course
Select the "Get Credit" Button
You must be a member of the VBA to attend this event. To become a member, see our registration page: https://vicbar.ca/membership-join/