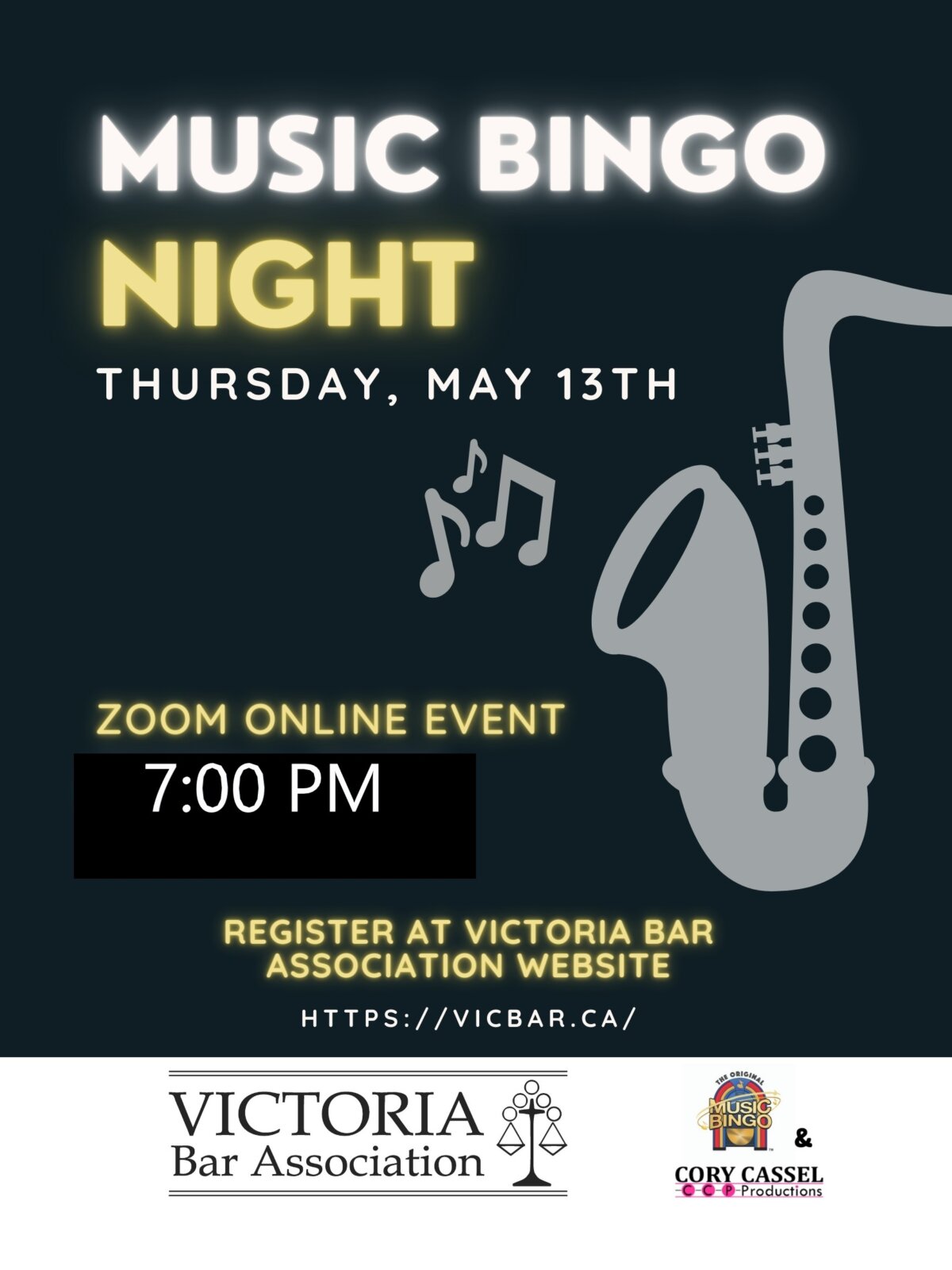 We have closed registration for tonight's event; look forward to more VBA events in the next few months!
VBA Music Bingo Night!
Free Entry
Fabulous Prizes Supporting Local Restaurants
Join us for online Music Bingo hosted by "The Original Music Bingo Victoria"
The cost of the event is being covered by the Victoria Bar Association; please RSVP to the left.
What is Music Bingo? It's Bingo, but instead of a letter and number, the host plays a song; you have to guess the song and see if it matches a spot on your card.