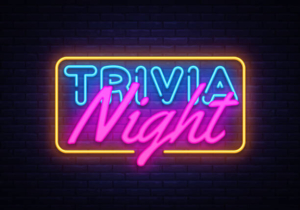 Back by popular demand and in person this year, it's the VBA Trivia Night!
Join us and compete against your colleagues in a trivia game hosted by John Labossiere. There will be prizes for the winning team.
Date: Thursday, June 9, 2022
Time: 5:30 p.m. to 8:30 p.m.
Where: Maple Room at the Sticky Wicket, 919 Douglas St.
Price: $20
Appetizers are included with the price of the ticket.
Sign up individually but compete as a team of up to 4 people. If you don't have any teammates, we can assign you to a team at the event.